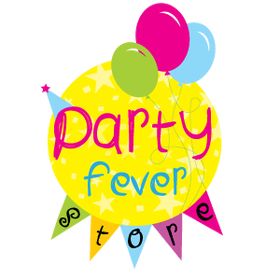 Looking for a one-stop solution for all your party needs? Look no further than Party Fever Oman! Our slogan "Everyday Party at Party Fever" is a testament to our commitment to making every day a celebration for our customers.

We offer a wide range of products and services to make your party planning process hassle-free. Whether you're planning a birthday party for your child, a corporate event, or a wedding reception, we have everything you need to make your event a success.

Tables and Chairs
Our tables and chairs are perfect for any type of event, from formal dinner parties to casual backyard barbecues. Our chairs are comfortable and stylish, and our tables come in a variety of sizes and shapes to fit any space.


Balloons
Balloons are an essential element of any party, and we have a huge selection to choose from. Whether you want traditional latex balloons or foil balloons in a variety of shapes and sizes, we've got you covered.


Rental Cinema Packages
Looking for a unique way to entertain your guests? Our rental cinema packages are the perfect solution. We provide everything you need to set up an outdoor cinema, including a projector, screen, sound system, and comfortable seating.


Inflatable Castles
Kids love bouncing and jumping, and our inflatable castles are a great way to keep them entertained for hours. We have a variety of sizes and designs to choose from, so you're sure to find the perfect castle for your event.

At Party Fever Oman, we're committed to providing our customers with high-quality products and exceptional service. Whether you're planning a small gathering or a large event, we're here to help make your party a success. Contact us today to learn more about our products and services, and let's start planning your next party!