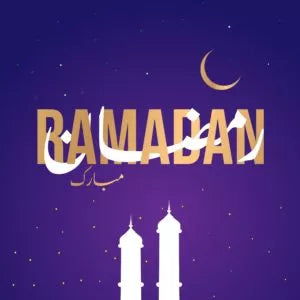 Are you looking for a unique way to celebrate the Holy Month of Ramadan in Oman? Look no further than Party Fever Oman, where every day is a party! Our party venue is now open for rent during Ramadan, and we have a special Qaranqasho theme that is perfect for the occasion.
At Party Fever Oman, we understand the importance of celebrating Ramadan with friends and family. That's why we've created a party venue that can be customized to suit any theme. Our Qaranqasho theme is inspired by the traditional Omani celebration, where children dress up in colorful costumes and go door-to-door singing songs and collecting sweets. It's a fun and vibrant way to celebrate the spirit of Ramadan, and our party venue is the perfect place to do it!
In addition to our Qaranqasho theme, we offer a range of rental items and services that are perfect for Ramadan celebrations. Whether you need tables and chairs for a family iftar, an inflatable bouncy castle for the kids to play on, or a magic show to entertain your guests, we've got you covered. We also offer face painting and mascot appearances, so your little ones can have fun while they wait for the food to be served.
If you're looking for a unique way to celebrate Ramadan this year, consider renting our home cinema. It's the perfect place to watch your favorite Ramadan shows and movies with your family and friends. With comfortable seating, a large screen, and surround sound, you'll feel like you're at the cinema.
At Party Fever Oman, we believe that every day is a reason to celebrate. And during the Holy Month of Ramadan, we want to help you create lasting memories with your loved ones. Our party venue is open for rent, and we have everything you need to make your Ramadan celebrations unforgettable. Contact us today to learn more about our rental items and services, and to book your party venue. Ramadan Kareem!